Laying the foundation for total health
In some ways, one could say that chiropractic is a bit like building a home. If you construct walls before a solid foundation, your walls will be weak and, eventually, cave in. If you assemble your roof before the walls, your roof will collapse. Similarly, chiropractic care provides a sturdy, stable body foundation by addressing many common causes of pain and conditions. With chiropractic care, your body rediscovers the blueprints to repair itself correctly and fully. There are three general phases of chiropractic care.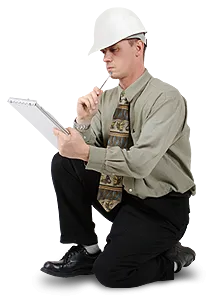 Phase 1: Relief Care
If you are in pain when you come into our Yukon chiropractic office, our first objective is to help you reduce discomfort as soon as possible. Depending on the severity of the underlying condition, it is typical for a patient to need chiropractic care or adjustments biweekly for a few weeks.

Phase 2: Corrective/Restorative Care
The corrective phase of chiropractic care promotes muscles and other tissues to heal, preventing further injury or pain. Corrective or restorative chiropractic care allows your body to return to 100% functioning. It is typical to continue to need chiropractic care, depending on your overall health and the severity of your problem.
Phase 3: Wellness Care
Once your body has fully healed and you are no longer experiencing pain or discomfort, it is imperative to come in for periodic chiropractic adjustments to avoid possible reoccurrence of problems.